Winery Gift Card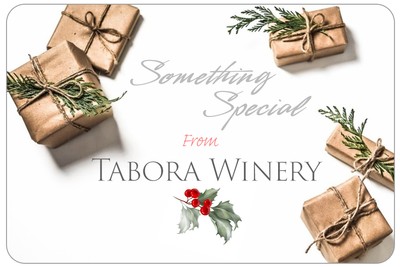 A Tabora Farm & Winery Gift Card is the perfect solution!

Don't forget to include your personalized gift message at checkout - to be mailed direct to your recipient along with their gift card.
Gift Cards can be redeemed online, by phone or at the Winery!
When redeeming online, be sure to enter your gift card number from the back of the card at the time of check out.
Product Reviews
Enhange
(Jan 3, 2023 at 1:21 AM)
cialis generic best price CD4 CD25 regulatory T cells inhibit natural killer cell functions in a transforming growth factor ОІ dependent manner
Baimecy
(Jan 10, 2023 at 7:19 AM)
In this study, we examined the expression of Rb and p16 in 170 primary astrocytic gliomas by immunohistochemical techniques, and correlated the expression with overall survival to determine their prognostic value as immunomarkers how long after doxycycline can i eat dairy